Investment project "Gudauri Hills" is a multifunctional Apartment Hotel in Gudauri, offering apartments, furnished with European high quality materials and equipped with modern technics and inventory.
Company is distinguished with 20 years of working experience in development business. Many projects were and are executed by highly qualified team members, including a finished residential building (90 apartments), 121-room hotel and 29-room apart hotel in Gudauri.
Offered project is a hotel-type residential building with 62 apartments, in compliance to the modern standards, where by purchasing the property, you can become the owner and at the same time long-term partner of the Gudaurihills. In case of resident's interest, Gudauri Hills arranges the rental of the apartment, providing the owner with continuous income.
The building is distinguished with exceptional location, set in several meters from both the highway and ski way: Ski-in/Ski-out concept with the first lift. Building is situated on 2070 m from sea level, gifting you with a wonderful view over the Caucasus Mountains.
About the project:
Hotel-type apartments with completed repairs and furnishing;
Gudauri Hills Residence is 6-storyed, hotel-type residential building equipped with lobby, restaurant, ski depot and outdoor parking;
Building is projected according to 41st regulation of the government, considering the standards of modern hotel, especially the norms of security;
Building is a reinforcement construction, furnished with high-quality energy efficient and green-good materials, the building is equipped with modern security and safety systems;
Thermal isolation of facade provides effective exploitation of the building, saving the utility expenses up to 40%;
Apartments are delivered renovated. In case of lease agreement, apartments are delivered with necessary furniture and equipment.
Completed Projects in Gudauri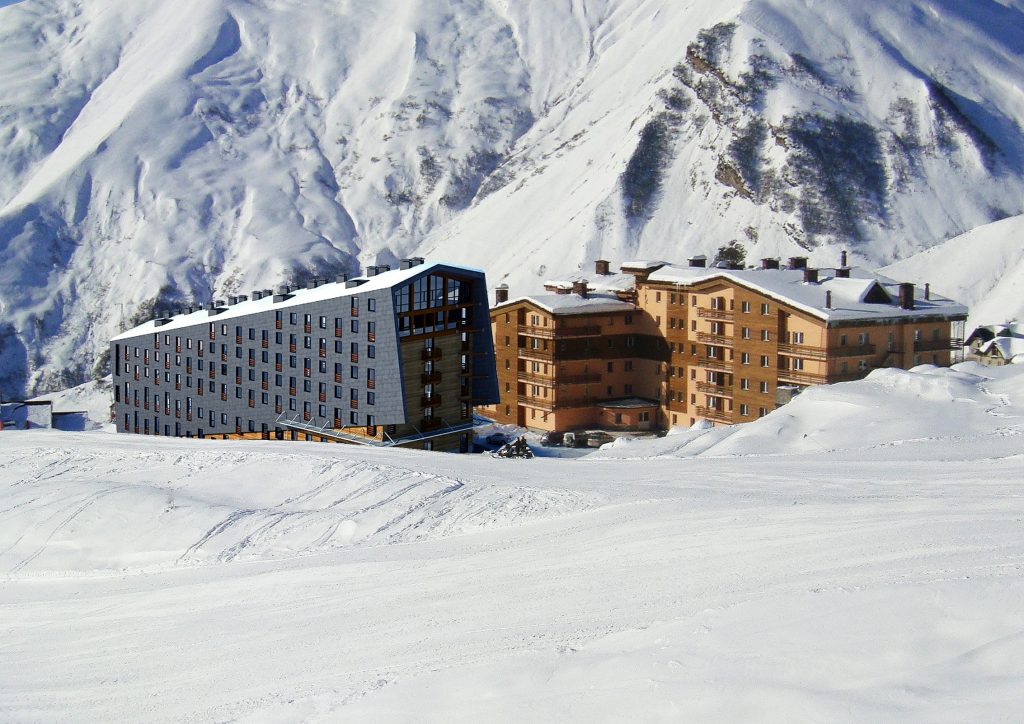 90-apartment residential building and 121-room hotel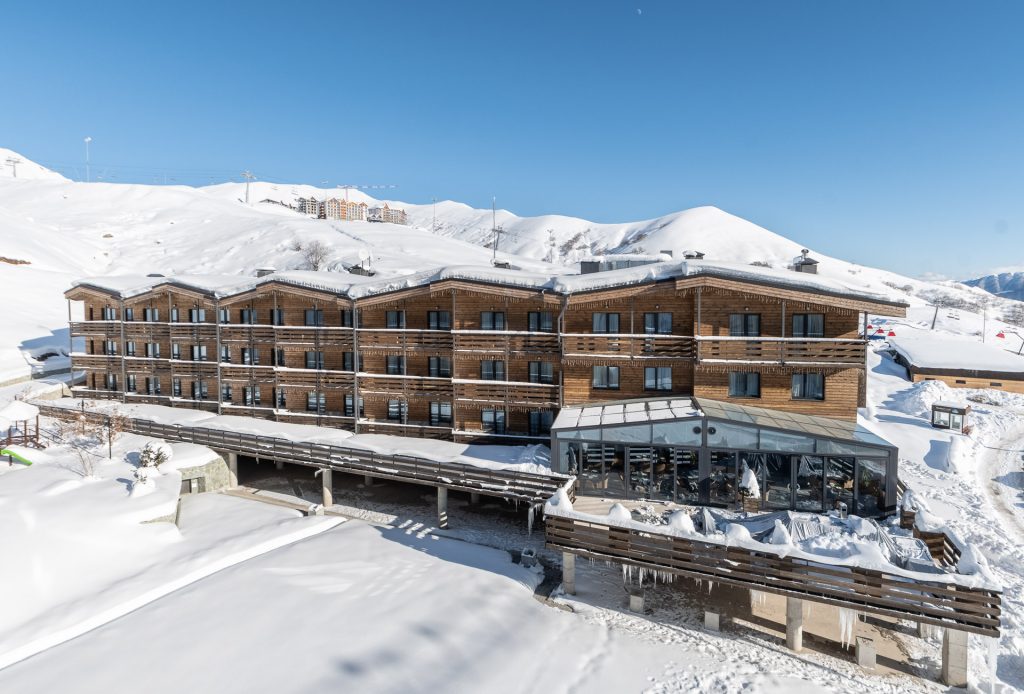 Gudauri Hills Apart Hotel